Crafting The Best Brand Voice for Your Business
Have you ever lost your voice before?
It is a really strange feeling to try and make a sound but nothing seems to come out. Your throat croaks and whispers to produce only a faint sound, barely audible to those around you.
Your voice is a method for being heard, for communicating your thoughts and ideas to the world around you; without it, you are reduced to silence. Just like your physical voice that you use to speak, sing, and communicate, your business also has a voice— a voice that shapes into becoming your brand.
Your brand is an amalgamation of many factors:
Logo

Color Scheme

Website design

Content
Your brand is a physical representation of who your business is and what it embodies. It is what makes you stand out, recognizable to the world. Let's put that to the test.
Which brand is this logo associated with?
 What about this one?
 Last one!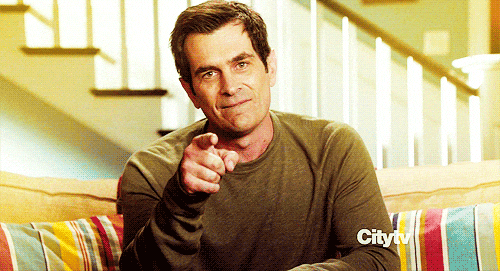 The first is Apple, followed by Starbucks, and concluded by Channel. These businesses among many others have established brand recognition which is one factor that contributes to the brand voice of the company. The voice comes through in the style and feel of the logo and how it stays true to the brand itself.
If you are a new business, how do you create and sustain the best brand voice for your content?
Live Your Values
If you are a new business just starting out (like I am) then a great place to start is by formalizing your company values. Choose values specific to your business, ones that will embody the true essence of your work. Values are the core of your business foundation—without them it can be difficult to implement a brand strategy.
The brand values of Apple are not the same as those of Channel. Why? They serve different clients. Use your ideal audience to help mold and refine your company's pillars. Remember, defining your audience is crucial for an organic representation of your company's voice.
I challenge you to take out a piece of paper and write out the top 3 values that fortify your brand. I'll do it too.
These are the three pillars that support each piece of content that I create. What are yours?
Once you have your value list, brainstorm ways that these values could be reflected in your content. Ask yourself specific questions about the ways your values can be steeped into your content marketing strategy.
For example: How is passion represented? Maybe passion is represented in the zeal you bring to your posts and the personal touches you add to your website.
In what ways is community displayed? Perhaps this becomes most prominent in your social media marketing strategy where being social really means interacting, engaging, and supporting your peers.
Weave your answers into your content (blog posts, e-books, articles), social media posts, and engagement with your online community. Working from this base level will provide you with endless creativity and will help you reach the heart of your brand and its message.
Expressing Personality Through Vocabulary
In its raw form, etymology is the study of the history of words: their origins and the development of their meanings throughout time. The study of words is so fascinating because of how meanings shift as time passes. Words are not necessarily concrete, they flood with abstraction as they cross linguistic and cultural lines.
As an example, let's look at a word that appears frequently on social feeds and in casual conversation: nice. We have a working knowledge of what this word means. Often times it is used to convey a positive effect on the senses. The blueberry candle smells nice in the living room. Her website looks so nice! But nice wasn't always used in this magnanimous manner.
The Oxford English Dictionary tells us that in Middle English 'nice' was used to describe something in the sense of 'stupid'. The Latin word for nice, nescius, actually best translates to 'ignorant.' As it gained traction it began to be associated with 'coy' then 'fastidious' which worked together to give it the meaning of 'fine' or 'subtle.'
This is why I love words! The fluidity, flexibility, and nuance that saturates each one reminds us that what we say matters.
But what we say is only half of the battle, how we say it is what completes the picture. A word's definition is the stated and written meaning of a word (what we find in a dictionary) and its connotation is the lived and culturally assigned meaning of a word.
Take the word 'consequence.' How does this word make you feel? What type of scenario best complements this word? Most often we think of consequence holding a more negative connotation. When in reality its definition simply states that it is the effect, result, or outcome of something else which, according to that could be both positive or negative outcomes. Yet in society, we deem consequences as the aftermath of a mistake.
With words taking on so many different meanings, it makes it even more important that the words you use to describe your business be ones that embody the full breadth and beauty that your company offers.
Practice of Storytelling 
Armed with your knowledge of words and their meaning, it is now time to use them to craft your business story. What is the story of your brand? How did you begin your business? In what ways does your business add to the market landscape?
Stories are the heart of content marketing. People use stories as a device to connect, collaborate, and share with others—they bring people together. Use your values and your keywords to generate a story for your audience, invite your audience into your world, give them access to your brand. A story is more powerful than you might think.
Your brand's story should be communicated across every platform you use. I challenge you to create about 5 versions of your brand story to share in different mediums. Use the long-form one for the About Page on your website, write a more concise one to accompany a lovely Instagram photo, Tweet a short statement to let your followers know who you are.  Make your story memorable by the way you present it.
Your Muse
Curating a brand voice is no small feat and one that will be constantly evolving and refining as your business presence grows. As you continue in this journey, I'd like to ask you to think through a few key questions for establishing your voice.
What are some brands you admire?

Why are you drawn to them, what are they doing right?

How can you learn from your peers?
Every artist has their muse, who is yours? Use the inspiration you find from others and incorporate that in your own unique way. There is a wealth of information out there, seek out the brands you connect most with and learn!
Above all it is important to remember: authenticity is key. Your audience wants to connect with your business in a genuine way, and offering them that is perhaps one of the most crucial components for your business's success. People believe when they trust. Use your words and your story to let them find their trust in you.



Please reload