In Thin Air: Everything You Need To Know About Ghostwriting
Happy National Novel Writing Month! I hope that your pen is running out of ink and you've worn the color from your keyboard while writing that novel that has been sitting in the back of your brain for years.
Now is the time.
Your voice deserves to be heard, and your ideas are valuable to more than just you.
Why wait?
Dedicate this month to your writing. Perhaps you have written some of your novel but can't quite get the ending just right, or the exposition hangs on a little too long, and maybe you haven't even begun the outline. That is ok! Knowing where you are in a project is the only way to be able to build.
If you think that you have to do it all by yourself, think again.
So often we take on the idea that we must do everything ourselves. But in writing, especially, it can be extremely beneficial to bring in another trusted set of ideas and feedback. You can get this by working with a ghostwriter.
Who Is A Ghostwriter?
A ghostwriter is a writer/freelancer who publishes their work under their client's name. This means that the writer does not receive a byline for their work. This type of writing is unique from traditional copywriting, because it requires a more intimate knowledge of the client, their brand, voice, style, and message. A ghostwriter must be adept and agile in their craft to be able to successfully complete a project. Regardless of the byline, a ghostwriting experience is quite collaborative. Each party works together to produce the desired result. As with any project, the ghostwriter and the client must be on the same page for the work to be a success!
Similar to copywriters, ghostwriters specialize in many fields making the process of finding a subject-area expert easier. Think about that novel that you need to finish, or your memoir that doesn't have the right hook, or maybe you want to expand your blog into a book, a ghostwriter would be able to bring those ideas to fruition.
What Does A Ghostwriter Do?
We talked briefly about the writing projects that a ghostwriter can take on. It is important to note that there are many reasons that a company or individual would hire a ghostwriter. Most often, clients hire ghostwriters to produce content for a company, website, or blog. These spaces are the most in-demand for ghostwriters because of their experience with copywriting and brand writing.
Many companies have a blog. Market research has spoken and they have found that reaching out to their audience through tailored content has proven increased customer engagement, satisfaction, and retention. But the task of writing the posts is time consuming, especially for smaller companies with more limited resources. Often, these companies will turn to ghostwriters to write blog posts under the company's name.
The writer does more than produce 500-700 words for a post. They craft a compelling story, weaving in the client's keywords and infusing the piece with SEO principles. Business writing requires a knowledge of content marketing: not only producing the content but funneling that content into the right channels to reach its audience. Businesses cannot write in a vacuum, which is why the ghostwriter will bring these things to the table:
Narrative flow

SEO and keyword function

Industry-knowledge

Inbound marketing knowledge

Strong research habits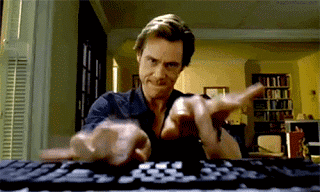 The content produced by ghostwriters does not solely come in the form of blog posts. Ghostwriters are present in almost every type of content interface we interact with: blogs, articles, e-books, white papers, landing pages, newsletters, emails, social media posts, novels, memoirs, scholarly books, and more! Did you know that many of the celebrity memoirs you read were actually written by someone else? Celebrity books are often never penned by the name on the front cover. Their ideas have been brought to light by a ghostwriter!  
But how can a writer capture so many distinct voices?
Writers are world creators and word lovers, but that does not mean that every project is simple to pull off! One of the primary challenges for ghostwriters is capturing the voice, style, and mission of the brand or person they are writing for. To overcome this challenge, I gather a least three pieces of information from my clients before starting a project:
What is their mission statement?

Why do they want me to write this particular piece of content?

Who is this content for?
These three questions get at the who, what, and why of the piece. In essence, they aim to capture the heart of the work, which then allows me to better outline, format, write, and contextualize the piece. None of this can be accomplished without an open line of communication with the client. If you aren't sure, ask. Clarifying the main points, angle, scope, and audience of the piece will only make it stronger and will instill trust between yourself and the client.
What Is The Relationship Between the Ghostwriter and the Client?
There is one question I wrestle with quite often: Is ghostwriting ethical?
Ethics is the system of moral principles, values, and actions attributed to human behavior. It is a guide intended to lead us to a more productive, "good" life. Ethics is not straightforward, many layers of philosophy are stuffed into such a small word. But how does ethics apply to writing?
For writing to be ethical it must be designed to produce a "good" or positive outcome. Ethical writing is authentic writing. I can't ghostwrite for a client whose brand I don't believe in or whose brand promotes something that is not inclusive. This is the choice that I make, which is why I can feel good about the work that I produce when I take on a ghostwriting task. Each writer must figure out what that ethical presence means for them.
As Chidi Anagonye from NBC's "The Good Place" said, "If this isn't a test, then it's something way worse: A choice! That we have to make!"
Before taking on a project, gather all of the information that you can, and then make the choice that will be the best for you. One of the best facets of freelancing is that you are in control of what you write and who you write it for.
Ghostwriting is a practice that is gaining momentum, and good ghostwriters are often hard to come by. Think about ghostwriters as part of your content team, and you may find that collaboration makes your writing the best that it can be.



Please reload